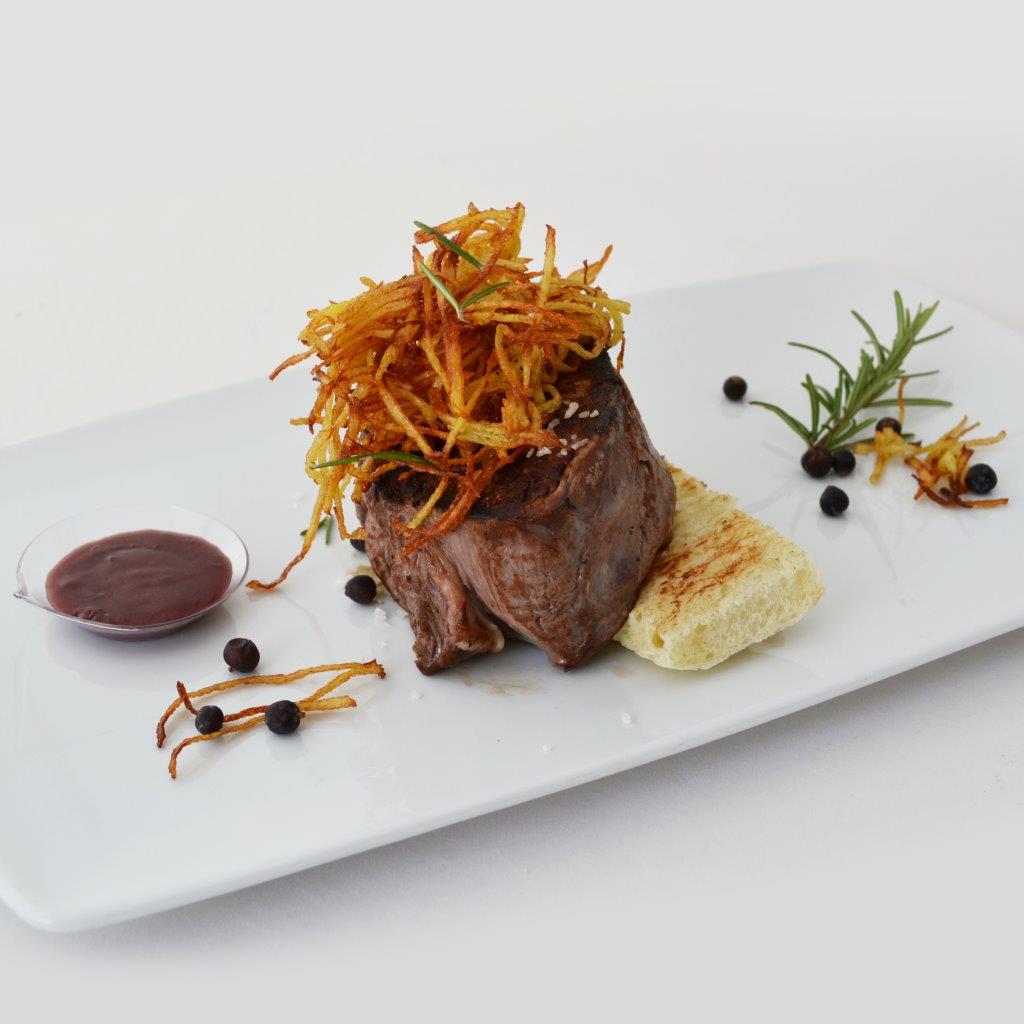 Fillet of beef
27 September 2018
Ingredients
600 g beef fillet
60 g butter
Shallot, garlic, rosemary to taste
Potatoes
Butter and thyme to taste
For the sauce:
40 g  onion
Mineral water
20 g butter
Clove
Bay leaves
Pepper
Juniper
Red wine
500 g gravy
Preparation
For the sauce: stew onions with water, butter, bay leaves and spices; add the wine and the gravy and boil down. Slice the potatoes, parboil for 5 minutes and cook them in a pan with butter and thyme.
Cut 4 medallions of fillet, season with garlic shallots and rosemary. Marinate them at room temperature for about ten minutes. Put butter, garlic, shallots and rosemary in a pan, add the medallions and cook for three minutes; complete the cooking in the oven at 190° C for 2 minutes. Take off the oven and let them sit for 15 minutes on paper towels.
Presentation:
In the dish (slate) place a large bread crouton and place the whole medallion over it; complete the presentation by topping the medallion with potatoes. Season with olive oil, Maldon salt flakes, freshly ground pepper, juniper grains, herbs. Serve the sauce aside (in a gravy boat or other container).
Perfect match with: Il Vino dei Poeti Brunello di Montalcino Docg, 14% vol.