Our concept
Bottega offers travellers from around the globe a taste of the Italian way of life in a highly fashionable environment. The atmospheric setting in which travellers can enjoy a warm welcome, a plate or two of elegant Venetian specialities and a selection of fine wines and proseccos is both welcoming and charming.
The Bacaro
Bottega Prosecco Bar is a sophisticated destination for enjoying the finer things in life including premium quality beverages, delicate Mediterranean nibbles and a taste of Venetian splendour.
Rooted in the rich history and sophistication of the traditional Venetian bacaro, Bottega is so steeped in history and authenticity, it is impossible not to be transported to the stunning streets of Venice as you take your seat at the bar.
Italy is known for the warmth, elegance and stylishness of its culture, for its delicious cuisine, made from fantastic Mediterranean ingredients, and for excellent wines that are full of character. All this is beautifully brought to life in the Bottega Prosecco Bar.
The Perfect Match
In Italy, we believe wine is best enjoyed when paired with the finest food. This ethos is at the heart of everything we do in our Bottega Prosecco Bar. Our team have carefully matched the perfect wine & food to deliver you a true Italian memorable experience, in our unique Bottega style.
Our sommeliers and Venetian trained chefs have collaborated to determine the 'Perfect Match' of our signature proseccos with Italian speciality dishes to ensure every customer experience is of the highest quality.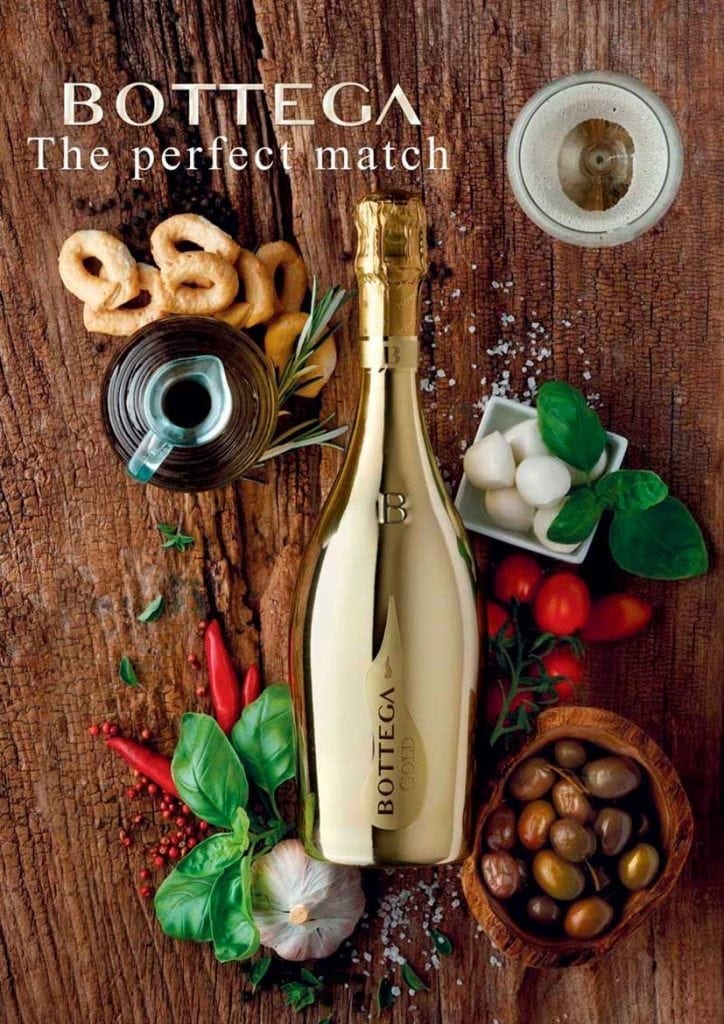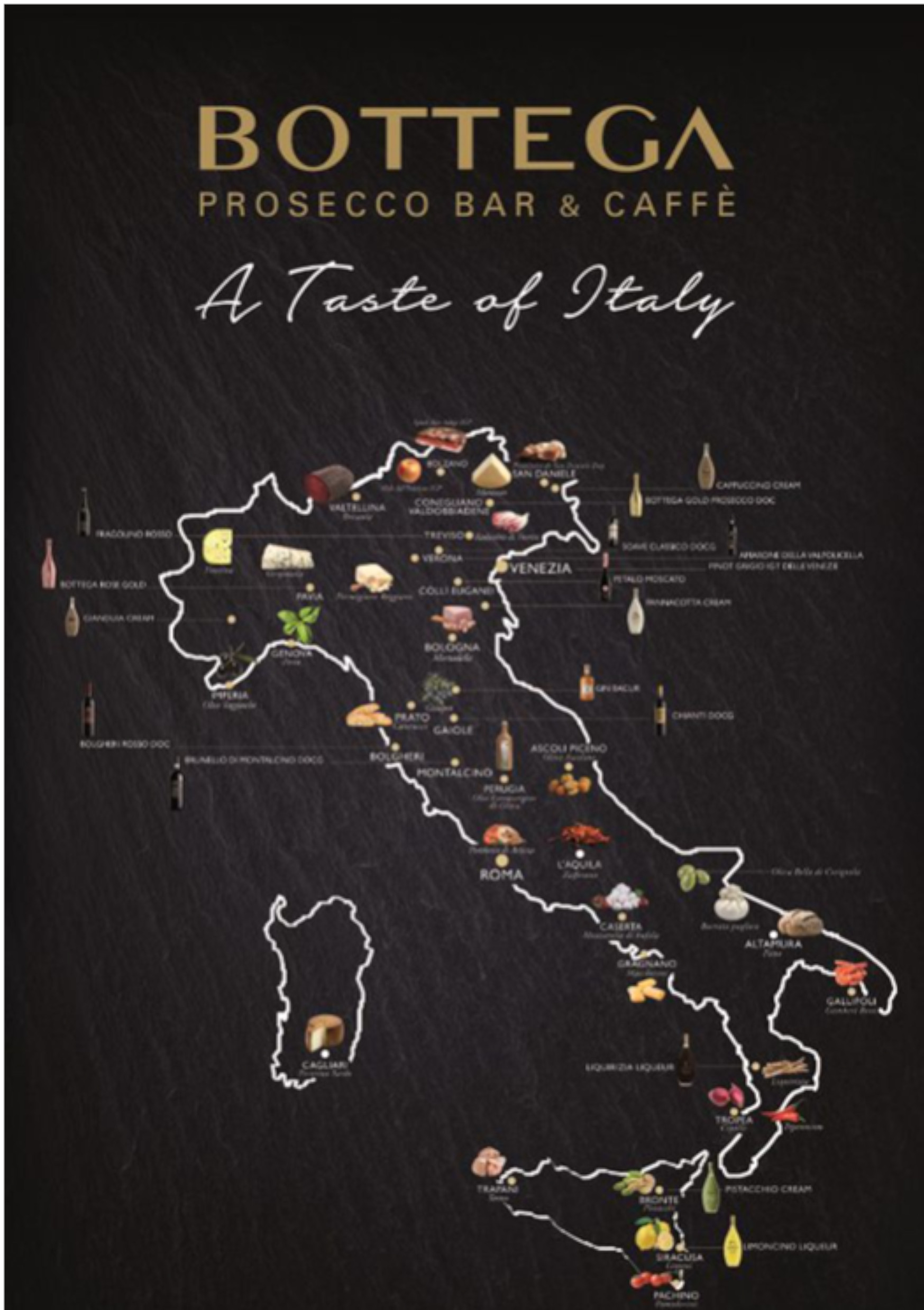 Quality Made Italy
Bottega S.p.A. is located in Bibano di Godega (TV), in the Prosecco area and a short distance from the vineyards of Cartizze, Collio, Soave and Amarone.
The company produces and distributes worldwide high quality grappa, wines, sparkling wines and liqueurs, following these values:
Each product is the result of the family's experience. We have been passing down the production methods which focus on health, wellness and pleasure for three generations.
Simple, natural and genuine tastes. We carefully select the raw materials, checking its origin and each phase of processing. We aim at educating consumers to understand the quality and to learn the best way of consuming the products.
Expression of excellence, our design brings out the aesthetic character of made in Italy. It is also based on a privileged relationship with Venice, which is a city of water, art and style, as well as inspiration of the cult of beauty.
Genuineness and close connection to the territory make each of our products unique, impossible to find elsewhere, but closely connected to a specific geographical context.
These values allow to produce delicatessen appreciated in over 100 countries on all continents.
Bottega Prosecco Bars offer also a wide range of Cocktails, such as the well known Spritz but also the typical Bottega Spritz made with Limoncino.