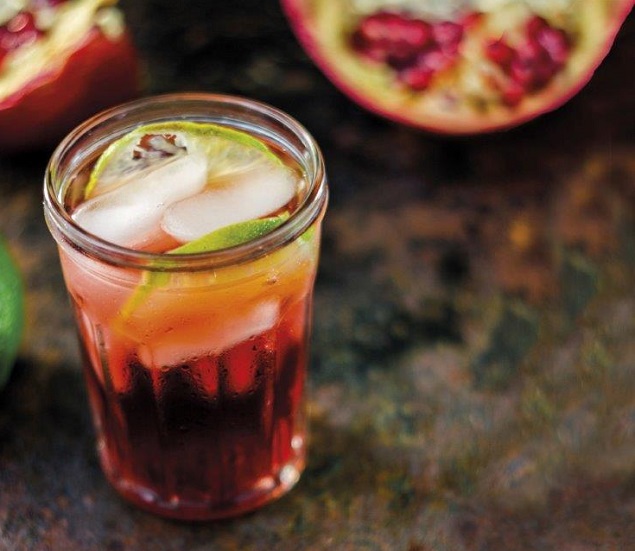 Pretty in Pink
19 July 2019
Ingredients:
3 cl white rum
1 cl lime juice
2 cl Pomegranate Liqueur
3 cl ginger beer
Ice cubes
Preparation:
Pour the ingredients except ginger beer into the shaker and shake vigorously
for a few seconds. Pour into a tall cocktail glass, add ice cubes and ginger beer. Stir and serve.