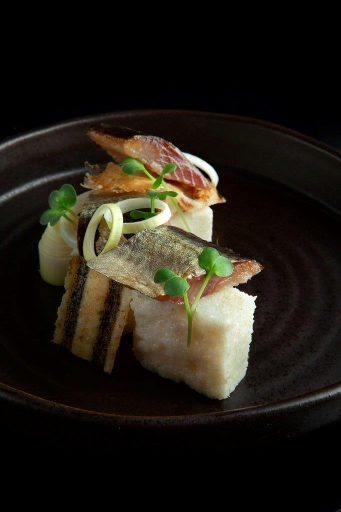 Marinated herring with leeks and Biancoperla polenta
10 December 2020
This recipe is typically served in Vittorio Veneto. At one time it was eaten only on Ash Wednesday, the first day of Lent, which is why it is also known as "el dì dea renga". An iconic image of poverty and hard work is that of the herring eaten all together, as it hangs from an oil or carbide lamp at the center of the dinner table, from which each family member took turns putting the scent of a side dish on their individual slice of toasted polenta.
Ingredients:
4 whole smoked herrings
500 ml milk
500 ml water
extra-virgin olive oil
parsley
Serve with: leeks, Biancoperla white polenta
Preparation:
Desalinate the herrings overnight, soaking them in water and milk. Drain and pat dry. Discard the heads and bones. Separate the eggs. Parboil the eggs in unsalted water for two minutes, then drain and let dry. Cook the fillets on a very hot grill, one minute per side. Arrange the grilled fillets and the eggs on a plate. Sprinkle with parsley and drizzle with extra-virgin olive oil. Complete with thinly shaved raw leeks and slices of toasted polenta.
-From the book "The 100 Prosecco Recipes".