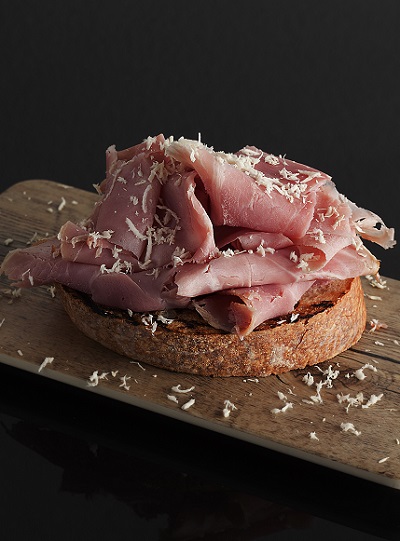 Prosciutto cotto and horseradish on crispy bread
4 June 2019
Ingredients:
40 g of bread, cut into three slice
60 g prosciutto cotto
Grated horseradish
EVO Oil
Preparation:
Cut the bread in slices, brush them with olive oil and toast them. Slice the ham (thick slices), lay it on bread slices and grate horseradish on top. Serve on a cutting board.