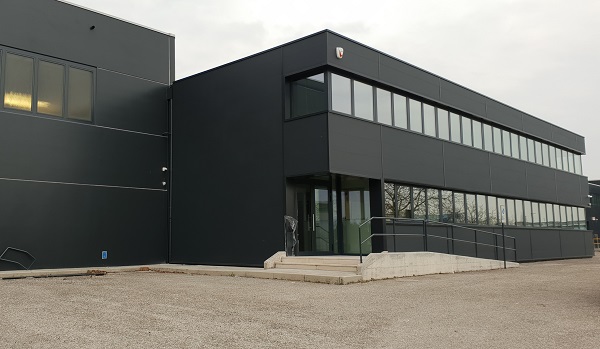 BOTTEGA: increase and investments in 2018
31 January 2019
Proudly, we closed 2018 with a 6% increase and a turnover of almost 60 million euros.
Export represents the 85% of the sales volume and the distribution counts 132 countries. Germany, United Kingdom, Canada, Benelux and Japan are the main markets, but we are present even in destinations far from the usual commercial business and mass tourism areas, such as: Mongolia, Fiji islands and Sierra Leone.
The investments in 2018 were important and we got great results. One of this is the purchase and renovation of the new Logistics Center in Fontanafredda, in the province of Pordenone. A 12,000 square-meter warehouse is going to be used for logistics purpose in order to have a direct control of the post-production processes so as to guarantee a superior quality service to Italian and foreign customers.
Since the end of 2018 the new Bottega winery in Valgatara, in the heart of Valpolicella, is fully operative. The historic exposed-stone structure is today a completely renewed cellar in appearance, but in the heart it maintains its centenary history and the passion that always animated it. Amarone DOCG, Ripasso DOCG and Valpolicella Classico DOCG are produced here.
The Bottega Prosecco Bar project, that propose the concept of the Venetian "bacaro" in many different locations, continues successfully.
Traditional "cicheti" and innovative finger food proposals as well as various Italian dishes are served in combination with Prosecco and other Bottega wines.
To the 14 Bottega Prosecco Bars already existing in the world, another 4 will be added in 2019. The opening plan for them is already done.