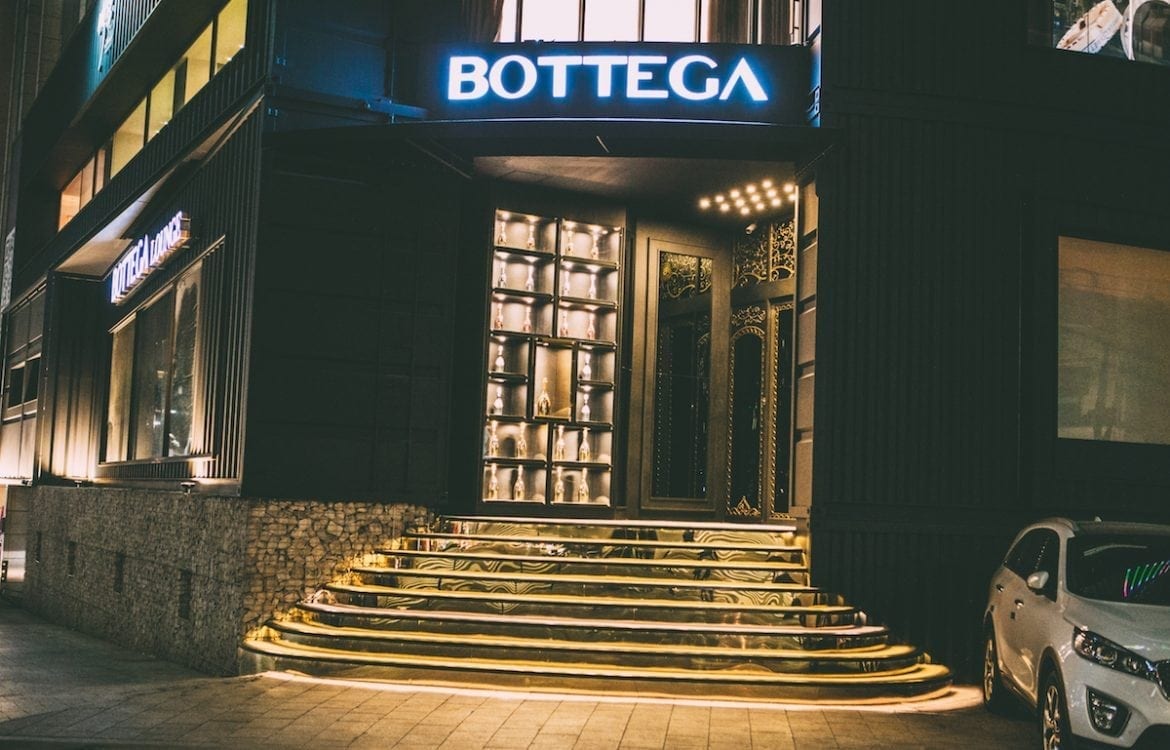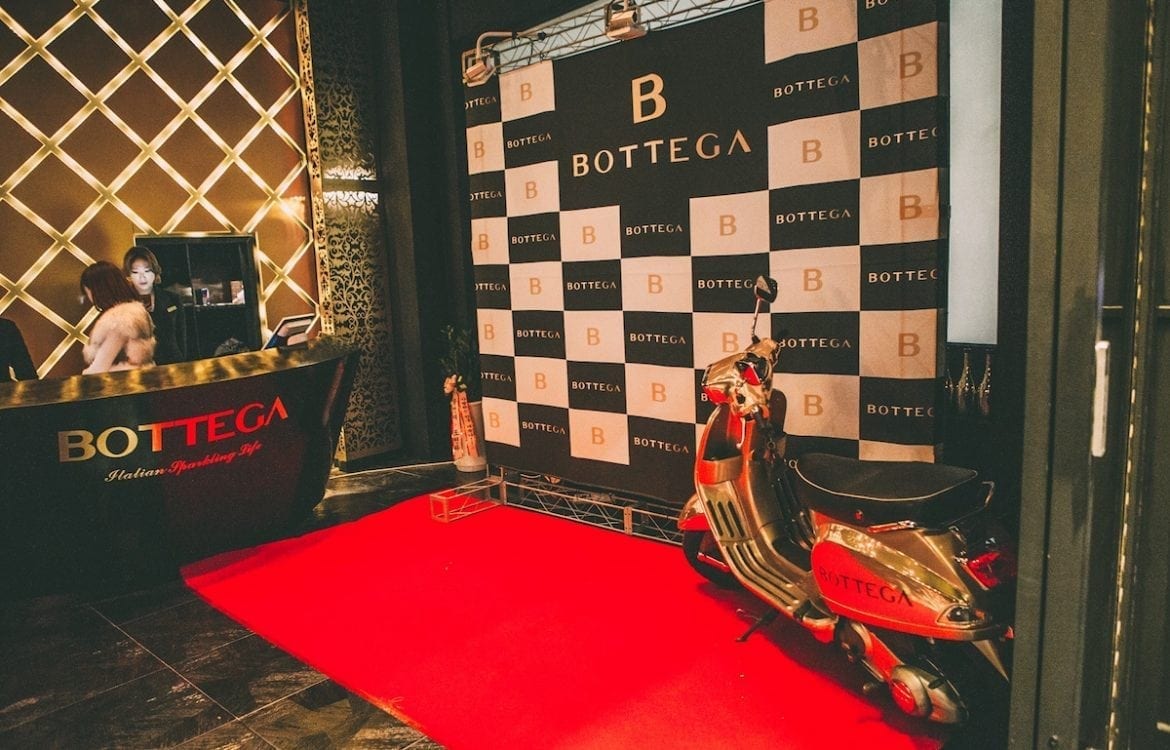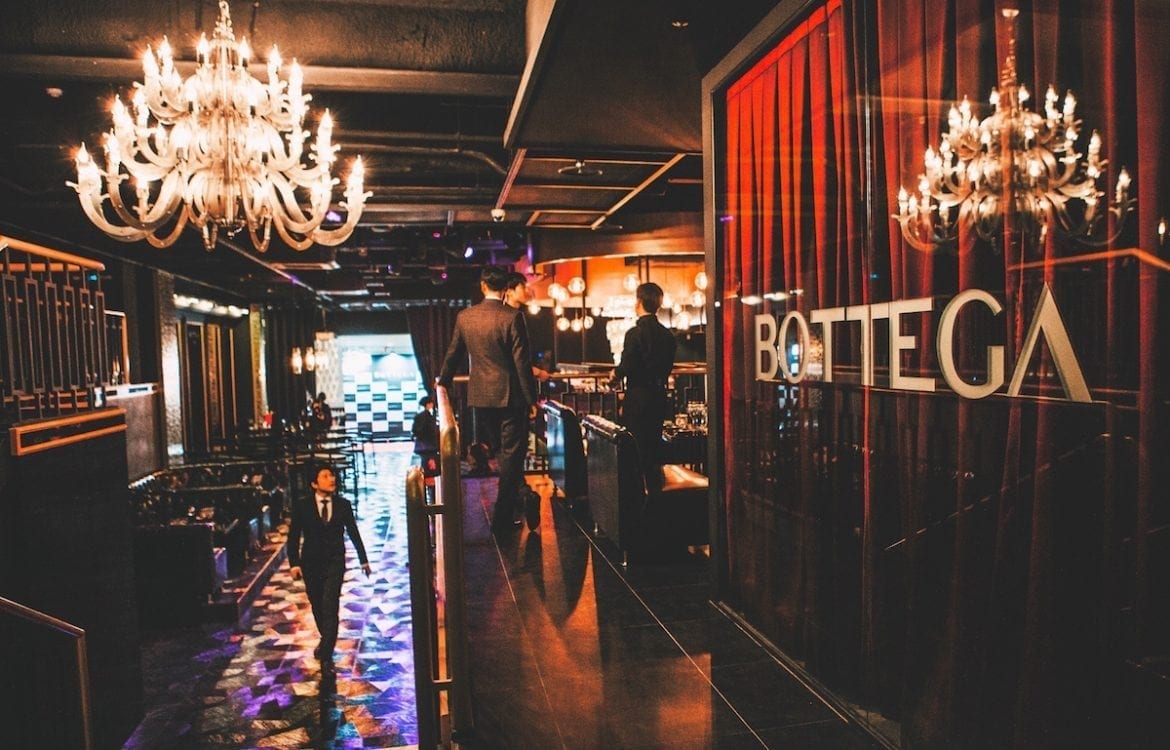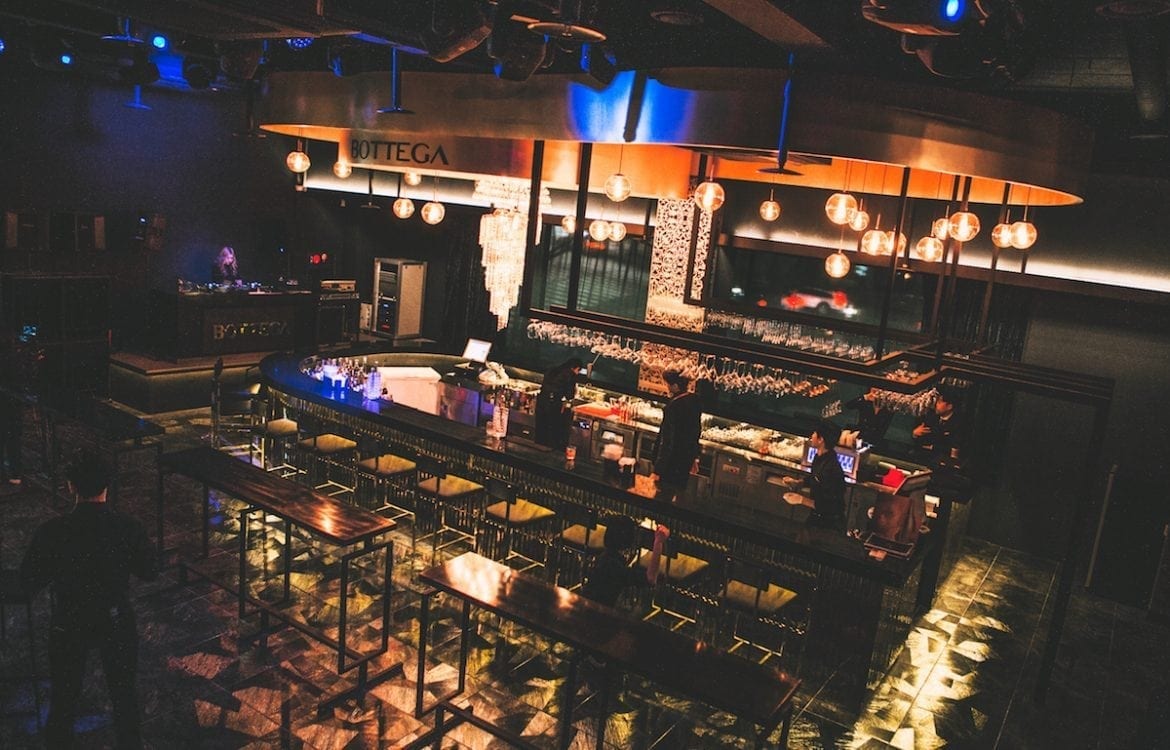 The Bottega Lounge in Seoul
10 March 2018
During 2018 Winter Olympics, on February 9th, an exclusive Bottega Lounge was opened in Seoul.
The Bottega Lounge is located in the prestigious district of Gangnam-Gu, the financial district of the South Korean capital, where the most famous international brands have their boutiques and points of sale. The famous Gangnam Style hit by the Korean singer PSY is dedicated to this neighborhood.
The interior design is inspired by our Gold bottle and recalls its gilding. It is rich of refined details that refer to the layout of the Bottega Prosecco Bar and make the design precious.