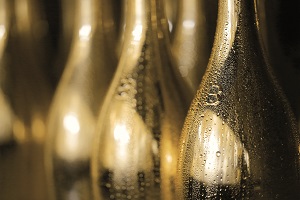 Prosecco School at Barbican Centre in London
19 March 2019
"Prosecco School" is our new project dedicated to the Italian most known bubbles: the Prosecco.
It will include three appointments that will have the aim to discover and learn more about all the characteristics of this wine. The first workshop will be held on Thursday March 28th at the Italian restaurant "Osteria", in the suggestive location of Barbican Centre in London, the Europe's largest theatre centre. To start, we had no possibility but to choose the United Kingdom, a country that more than any other, every day, does not miss the opportunity to demonstrate its unconditional love for this incredible Italian product.
It will be a two-hour meeting to go in deep and appreciate the peculiarities of Prosecco wine, one of the jewels of Italian oenology.  This sparkling wine, in fact, has changed the way the customer relate to theese bubbles, which have a young and dynamic approach thanks to their freshness and versatility.
"Prosecco School" will be a journey through the history and territory of Prosecco to understand the evolution over time of this wine that is conquering the palates of the world.
During these moments, five different types of Prosecco will be tasted:
During the masterclass, the five glasses will be matched with delicious, typical Italian small dishes, which will enhance the taste of Prosecco, in order to enjoy it at its best.
All Prosecco lovers who wish to take part to the tastings can register and buy their tickets online, through this link https://bit.ly/2Jmtmsn