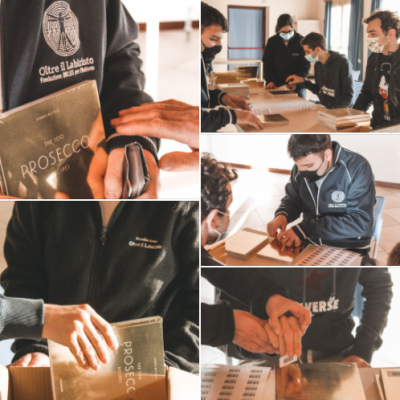 The Love for the territory becomes inclusion
18 January 2021
Sandro Bottega's book "The 100 Prosecco Recipes" was at the centre of a social inclusion project.
The young people of the "Oltre il Labirinto" Onlus Foundation collaborated with Bottega by applying EAN code labels to the books, working on the preparation of the cartons and their unloading, preparing them to be delivered to many people all over the world.
This activity gives the Foundation's people with autism the opportunity to be included and integrated in a social and work inclusion activity. It has been calculated that about one minute of work is spent on each book labelled and placed in the cartons.
A minute that has priceless value for these young people: a minute of inclusion, of work, of life!