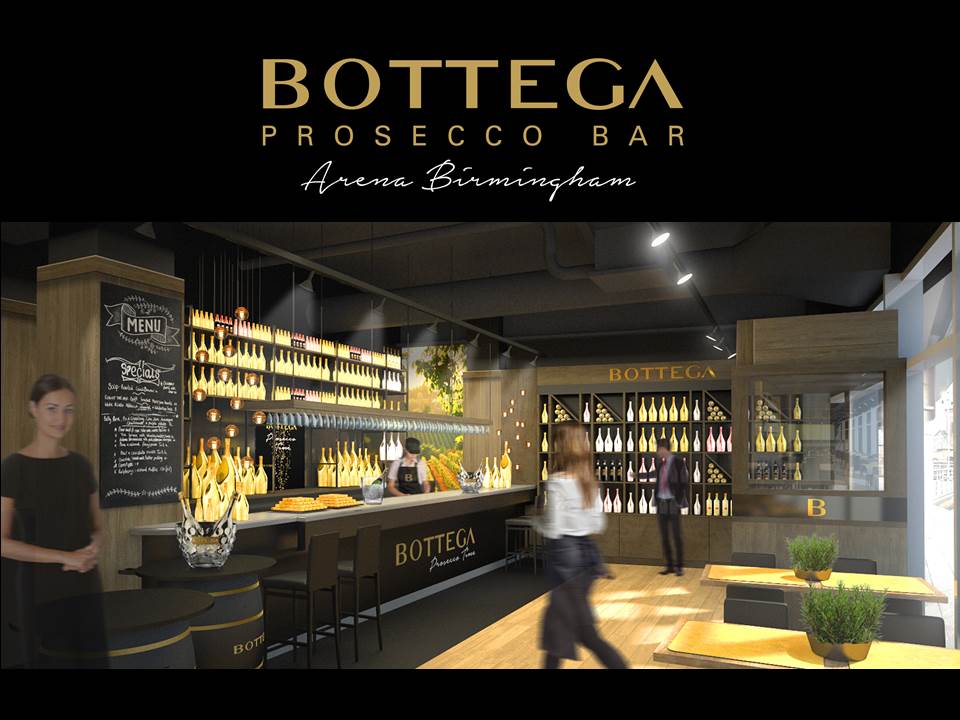 A new Bottega Prosecco Bar in Birmingham
1 April 2019
On Wednesday 4 April, the new Bottega Prosecco Bar & Restaurant in Birmingham will be inaugurated.
The Prosecco Bar is located in the city center, inside the Birmingham Arena, heart of the city's nightlife. Birmingham is the largest indoor arena in the United Kingdom, which during the year hosts a series of events ranging from sport to music concerts.
Prosecco Bar, the concept created by Bottega to promote and share all over the world Italian fine wine, genuine food and friendly lifestyle, is already known in the city of Birmingham. In fact last year we opened a Bottega Prosecco Bar insde the airport. It The restaurant has been so successful and has also won the important "Airport Bar of the Year" award from the Drinks International Travel Retail Operator Awards.
Italy is known throughout the world for its delicious cuisine and excellent wines with a great personality. The Bottega Prosecco Bar represents all this; a warm and elegant environment for guests to enjoy a glass of Prosecco, or other wines from Bottega selection, along with "cicchetti", which are typical appetizers served in Venetian "bacaro" bars, or with simple dishes of the Italian tradition, created with the genuine ingredients of the Mediterranean diet selected by important Italian chefs and sommeliers.