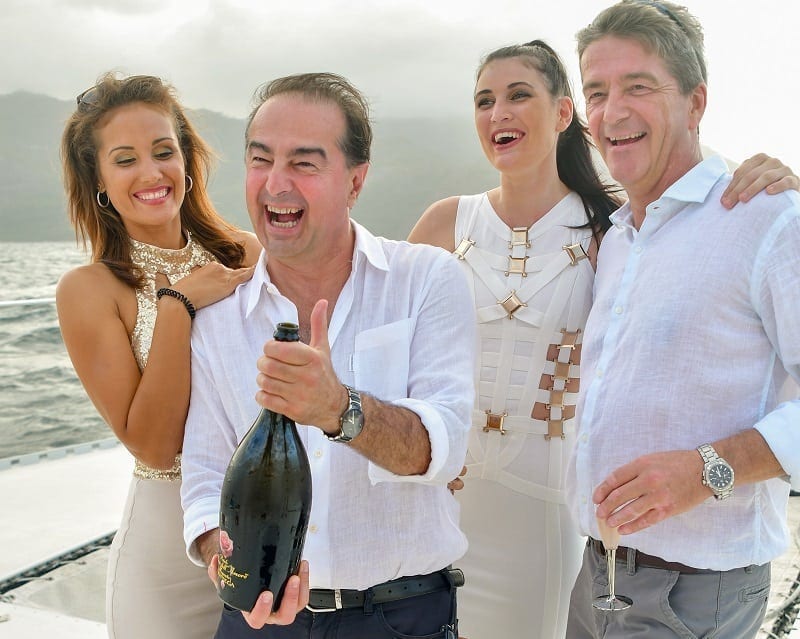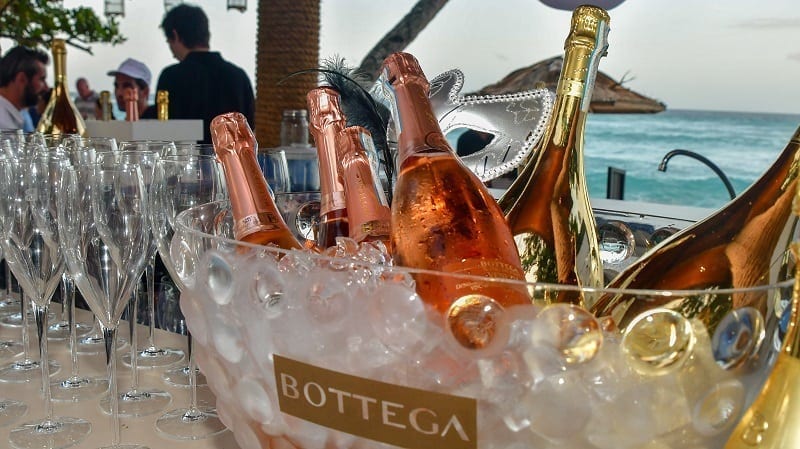 On Saturday 10th August, Sandro Bottega flew to the Seychelles to celebrate the first anniversary of the bar on the Hotel Hilton Labriz's beach on Silhouette Island and the retailing of the 3000th bottle of Bottega Gold.
During the day, the local partner ISPC organized a wine tasting on a catamaran; the guests were then accompanied to the Bottega Prosecco Beach Bar to attend the dinner party.
The elegant bar, decorated with Bottega logo and props, has become the landmark for hotel guests. It mainly serves Prosecco and other sparkling wines of the Treviso region, as well as refreshing Prosecco-based cocktails such as Ananas Spritz, Lemon Spritz and Melon Spritz, and some small food snacks.