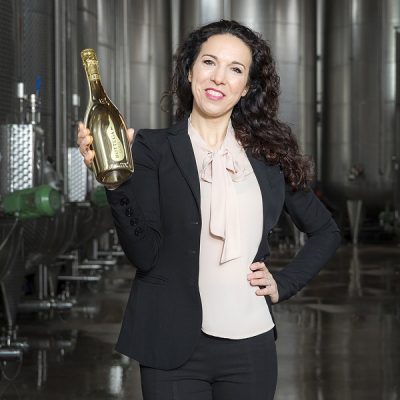 Divulgatore del Vino – Premio Mediterraneo Packaging 2019 Award
6 March 2019
Monica Lisetto, our Art Director, who has been following Bottega's corporate image for more than twenty years, is competing for the Divulgatore del vino Premio Mediterraneo Packaging 2019 award.
This is a competition organized in collaboration with the Institute of Secondary Education "Mattarella-Dolci" of Castellammare del Golfo, in the province of Trapani and the Institute Vergani of Ferrara.
This competition is dedicated to all companies that produce and bottle wine, spirits, liqueurs and extra virgin olive oil.
The aim of the competition is to give visibility to all those entrepreneurs or journalists who are committed to promoting and making known in Italy and worldwide the culture of wine and good living.
The prize will be awarded to the person who has distinguished himself most in this activity.
The announcement of the winning packages is scheduled for June 1st, 2019 in the beautiful location of Castellammare del Golfo (Tp).
We want to support Monica and the incredible job she does everyday in Bottega's packaging and communication image, starting with Prosecco Bottega Gold, which has been defined the "Glamour Sparkling Wine" for its distinctive golden bottle, recognized throughout the world.
Vote for her https://bit.ly/2UagXJ6