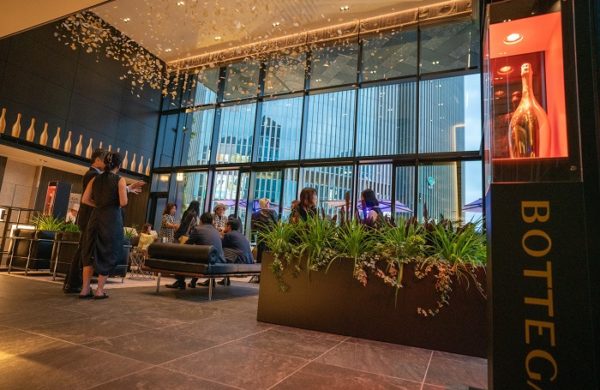 New Bottega Prosecco Bar Pop Up
25 June 2019
In June we opened two new Bottega Prosecco Bar Pop Up.
One is located on the ship Gabriella of the Viking group, the shipping company that operates between Finland, the Åland Islands, Sweden and Estonia with a fleet of ferries and cruise ships. The Bottega Prosecco Bar will be open during  summer, the ship's passengers will have the opportunity to live a real Italian experience, tasting good Italian food accompanied by Bottega wines.
Even the guests of The Gate Hotel in Tokyo can live this experience.
On June 11th we inaugurated a temporary Bottega Prosecco Bar Lounge on the hotel terrace.  The structure is located in Ginza, one of the most exclusive districts of the Japanese metropolis, reserved for shops  of the most important international shopping brands.