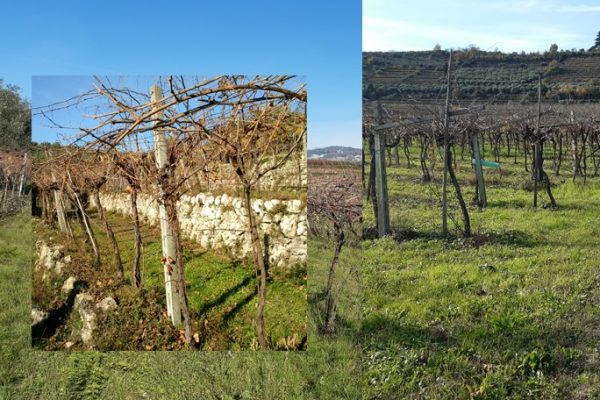 New vineyards in Valpolicella
12 January 2021

At Bottega, the new year began with the good will to continue the expansive project. Our commitment in Valgatara, where one of our cellars is located, is strengthened with the long-term lease of 5 new vineyards (for a total of 3.41 ha) in the Valpolicella Classica area, a land dedicated to the production of vines since ancient times. These vineyards are all already in production with pergola training system, but one of them – equal to 0.87 ha – will be replanted to give vigour to the production of the next years.
The Valgatara site has ancient origins; today it is a winery that has been completely renovated in appearance but still fully embodies its hundred years of history and the passion that has always animated it.
The winery is dedicated to the vinification and maturation of the great wines of the area: Valpolicella Classico DOC, Valpolicella Classico Superiore DOC, Ripasso della Valpolicella Superiore DOC, Amarone della Valpolicella DOCG, Amarone della Valpolicella Riserva DOCG, Soave Classico DOC and Recioto.