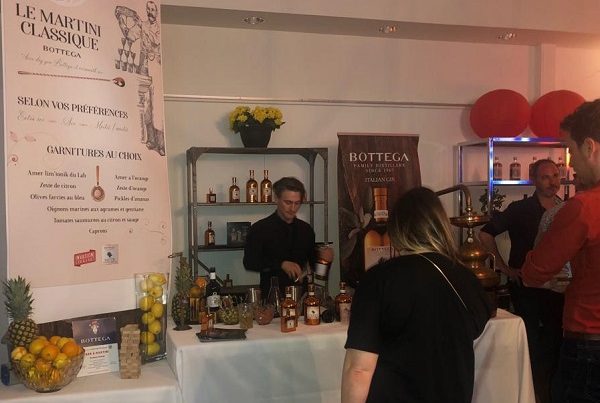 Night life in Montreal, Canada, became bronze with Bottega Gin Bacur
31 May 2019
From May 22nd to 31st , the "Invasion Cocktail" festival was held in Montreal and Quebec City.
Organized by MadeWithLov, the most important Canadian competition in mixology, the festival involved over 35 different locations including bars and restaurants in Montreal and Quebec City. Throughout the event, over 250 cocktails were prepared by Quebec's biggest bartenders.
The purpose of the event is to allow cocktail lovers to discover new recipes and flavors as well as new products. At the same time, the festival aims to promote conscious consumption through an educational approach.
In this context, Bottega Gin Bacur was one of the protagonists of the festival.
In particular, the "Bar le Lab", bar and restaurant in Montreal, has given ample space to our Gin preparing different types of cocktails.
It was a further moment of confirmation for us and for Fabien Maillard, director of the restaurant, regarding the versatility of our product and its ability to enhance the cocktails in which it is used.