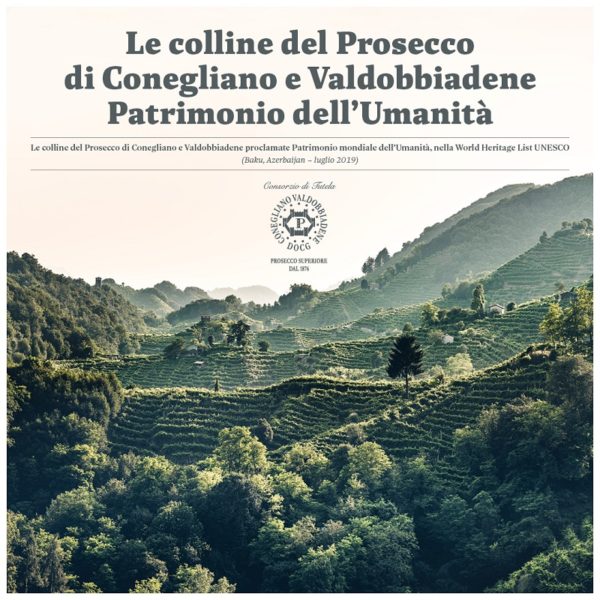 The Prosecco Hills of Conegliano and Valdobbiadene proclaimed UNESCO World Heritage Site
8 July 2019
It was a pleasure for us hearing, from the Consortium of Conegliano Valdobbiadene Prosecco DOCG, that on 7th July 11, 2019 the Prosecco Hills of Conegliano and Valdobbiadene have been declared a UNESCO World Heritage Site. Now they represent the 55th Italian site to be protected and safeguarded due to the uniqueness of its cultural landscape.
The Consortium declares that now the commitment of all will be the conservation and maintenance of the registered landscape assets, with particular attention to  the recommendations of UNESCO to protect and enhance them for future generations.
Particular attention will be paid to sustainability, a theme very dear to our company, which sees us engaged for several years in activities aimed at protecting the environment.
We are happy with this great result for which many people have worked in these years. Il Vino dei Poeti Valdobbiadene Superiore DOCG and Il Vino dei Poeti Valdobbiadene DOCG Rive come from this wonderful and fascinating area.