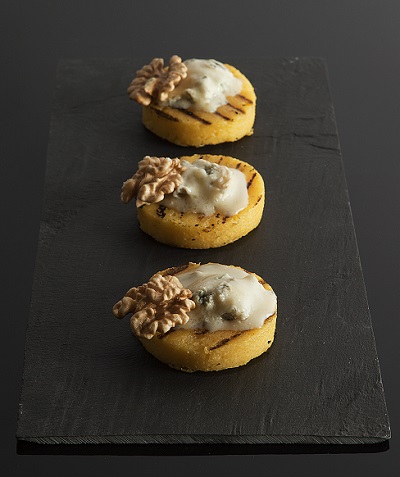 Ingredients:
Gorgonzola cheese 60 g
3 half walnuts
Instant polenta 100 g
A pinch of salt
Preparation:     
Cut the polenta in slices, brush them with olive oil and grill them. Add Gorgonzola cubes and a pinch of salt when the crostini are still hot. Decorate with half walnuts.  Serve immediately on a slate dish.   
Perfect Match: Acino d'Oro Chianti Classico DOCG Bottega