Vermouth bianco
White Vermouth
Vermouth Bianco Bottega is based on a selection of Pinot Grigio, one  of the most representative wines of a particularly suited territory. Its  unmistakable character derives from a natural extract described in an  original secret recipe with over 30 herbs, flowers and spices (elder,  Roman absinthe, Ceylon cinnamon, nutmeg, greater galangal, bitter  orange zest, etc.). Matching a wine with a great personality with an extract featuring multiple hues leads to a product with a unique  character. Its full, rich and definitive taste is the synthesis of the  distinctive traits of both Veneto and Piedmont: creativity, innovation and  winemaking tradition.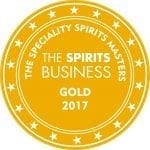 Bottles per carton: 6
Cartons per pallet: 80
Bottle weight (gross): 1.5 Kg
Bottle size: 9.8 x 25.4 x 9.8 cm
Carton weight (gross): 9.5 Kg
Carton dimensions: 29.5 x 30 x 20 cm
Organoleptic Characteristics
Color and Appearance
Pale with slightly yellowish hues.
Bouquet
Elegant, sinuous and complex, it is characterized by pleasant spicy tones and delicate citrus notes, mainly of bitter orange.
Taste
Velvety and charming on the palate, its intense and fresh aromaticity recalls its citrus bouquet with a pleasantly sweet note.
Serving Temperature
7-8° C
Serving Suggestions
It is best served cold, pure, on the rocks or with lemon zest. Ideal as a base for cocktails, it is also a perfect match with spicy chocolate.
Recommended glass
Tumbler
Share Product