VERMOUTH EXTRA DRY
Bottega Vermouth Extra Dry is the product of a collaboration between Sandro Bottega and Lamberto Vallarino Gancia, which embodies the two namesake families' love of tradition and desire to experiment. Its elegant packaging recalls the product's important wine base, while the refined and innovative graphics celebrate the botanicals used. It is perfect for moments of well-being, relaxation and meditation and is also ideal for lovers of mixed drinks.
Bottega Vermouth Extra Dry originates from a blend of three wines:
– Pinot Grigio;
– Incrocio Manzoni 6.0.13, a grape variety created by Prof. Manzoni of the Scuola Encologica (School of Wine-Making) of Conegliano;
–  Grapes obtained from native vines (including Boschera, Verdiso, Perera, Bianchetta), fermented for a few days with the skins and then aged in wood.
Bottega Vermouth Extra Dry owes its character to an original and secret recipe involving a large number of herbs, fruits, flowers and spices. Among these, grapefruit, mandarin, orange, cider, chinotto and lemon extracts, which offer freshness, as well as the thyme, sage, marjoram, basil, cistus, mastic and wild olive, which offer typicality. The sugars used to produce this Vermouth are derived exclusively from the grapes, with a fraction derived in particular from the must of Manzoni Moscato. The combination of a wine with huge personality featuring an extract with multiple sensory nuances and the perfect ingredient, mastic, which sets it apart, comes to life in an exclusive product with a dry, fresh and decided taste, a synthesis of the creativity, innovation and wine-making tradition uniting the regions of Veneto and Piedmont.
Bottles per carton: 6
Cartons per pallet: 80
Bottle weight (gross): 1.5 Kg
Bottle size: 9.8 x 25.4 x 9.8 cm
Carton weight (gross): 9.5 Kg
Carton dimensions: 29.5 x 30 x 20 cm
Organoleptic Characteristics
Color and Appearance
Pale yellow with light yellowish shades.
Bouquet
it features pleasantly fresh and heady fragrances on the nose and is characterised by its citrus notes, in particular grapefruit and mandarin aromas, by its tones of fresh spices, thyme, sage, and above all, mastic, and by its hints of Mediterranean maquis.
Taste
dry and delicate on the palate, it is distinguished by the balance between the freshness and roundness of the aromatic components and presents a pleasant bitter note in the finish.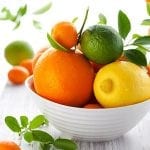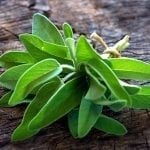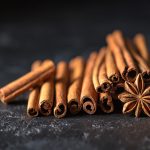 Serving Temperature
7-8° C
Serving Suggestions
best enjoyed fresh, neat, on the rocks or with lemon, as an aperitif or to end the night in style. Excellent with chocolate and dry pastries, Bottega Vermouth Extra Dry is also the perfect ingredient for classic dry cocktails made with orange bitters, gin and vodka.
Recommended glass
Tumbler
Share Product