PRÊT-À-PORTER BRUNELLO DI MONTALCINO RISERVA DOCG
Brunello di Montalcino Riserva DOCG
Brunello di Montalcino is one of the most prestigious Italian  wines, well-known all over the world. It is regarded as one of  the red wines that best guarantees longevity. Montalcino is  located about 40 km south of the city of Siena, in a beautiful  hilly area. An uncontaminated agricultural landscape of great  history and beauty that, since 2004, is registered on the  UNESCO World Heritage list.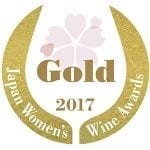 ABV: 14,5%
Sugar, g/l: <2
Total Acidity, g/l: 5,00-6,50
Caratteristiche Organolettiche
Colore e Aspetto
Intense ruby red with garnet tinges.
Olfatto
Captivating, intense and persistent; aromas of ripe red berry, black cherry and plum. Leather and licorice notes in the finish.
Gusto
Potent, full-bodied, concentrated and smooth wine. It features elegant and soft tannins, a balanced acidity and a pleasant and persistent aftertaste.
Temperatura di Servizio
16-18° C
Abbinamenti
It goes well with red meat (roasts, stews), game, mushrooms, truffle and mature cheeses. Brunello Riserva DOCG is also a perfect meditation wine.

Bicchiere Consigliato
Balloon
Condividi prodotto