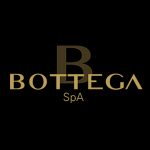 COVID-19 Update
27 May 2020
The Management is carefully monitoring the situation regarding the recent spread of COVID19 in Veneto. The welfare and safety of our staff, our customers and suppliers are the basis of our approach and response to this situation.
We scrupulously follow the provisions contained in the Protocols for the regulation of measures to combat and contain the spread of the Covid-19 virus in the workplace, issued by the Government, in relation to the functioning of our activity, which is already, however, protected in terms of personal hygiene, by the provisions of current regulations on food safety (above all, EC Reg. 178/2002 – Principles and general requirements of food law, establishment of the European Food Safety Authority, procedures in the field of food safety; and EC Reg. 852/2004 – Food hygiene).
In direct response to the situation, we are also following the guidelines of the World Health Organization and have provided the latest WHO advice to our employees, contractors, customers and suppliers to educate them on the best way to prevent the spread of the virus.