ROSSO DI MONTALCINO DOC
Rosso di Montalcino DOC
Rosso di Montalcino shares the reputation of the famous  Brunello and belongs to the circle of the well-known red  wines from Tuscany. It can be considered the "younger  version" of Brunello. The Montalcino area is naturally  predisposed to the production of high quality wines, to such  an extent that the local producers have procured two wines,  from the same vineyards, with protected designation of  origin. Rosso di Montalcino is a wine that combines vivacity  and freshness with an excellent structure, bringing great  elegance to the table.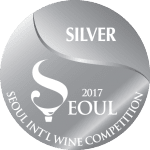 Montalcino (Tuscany) - Italy
Bottles per carton: 6
Cartons per pallet: 70
Bottle weight (gross): 1.34 Kg
Bottle size: 7 x 31,5 x 7 cm
Carton weight (gross): 8.4 Kg
Carton dimensions: 32.5 x 23 x 17 cm
Sugar, g/l: <2
Total Acidity, g/l: 5,00-6,50
Organoleptic Characteristics
Color and Appearance
Intense ruby red color.
Bouquet
Intense, characteristic, fresh and fruity (cherry, yellow peach, plum especially).
Taste
Rich, warm, round, well-balanced, harmonious, characterized by tannins with appreciable structure and a persistent aftertaste.
Serving Temperature
16-18° C
Serving Suggestions
Rosso di Montalcino is a full-bodied red wine perfectly suited to fairly hearty dishes such as pasta with meat sauce, mushrooms or truffles, risotto, pork or veal and medium mature cheeses.
Recommended glass
Balloon
Share Product