VALPOLICELLA CLASSICO SUPERIORE DOC
Valpolicella Classico Superiore DOC
Valpolicella is a land devoted to growing vines since ancient times: its name "vallis polis cellae" actually means "the valley of many cellars". Indigenous vines like Corvina Veronese, Corvinone, Rondinella and Molinara, are used to produce important and unique red wines, like Valpolicella Classico, Valpolicella Classico Superiore, Ripasso and Amarone.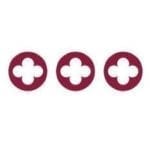 Valpolicella (Veneto) - Italy
Bottles per carton: 6
Cartons per pallet: 70
Bottle weight (gross): 1,35 Kg
Bottle size: 7.5 x 31.5 x 7.5 cm
Carton weight (gross): 8.6 Kg
Carton dimensions: 32.5 x 24 x 16 cm
ABV: 13,5%
Sugar, g/l: 2-5
Total Acidity, g/l: 5,00-6,50
Organoleptic Characteristics
Color and Appearance
Ruby red with garnet tinges.
Bouquet
Mainly characterized by fruity aromas, particularly mulberry, blueberry and cherry, it also features delicate floral notes of violet and final elegant hints of almond.
Taste
Well- structured, full, intense, quite astringent but well balanced with alcohol; aromatic notes of mulberry and cherry in the finish, perfectly corresponding to the bouquet.
Serving Temperature
14-16 °C
Serving Suggestions
It goes particularly well with first courses with meat ragù, red meat, braised, boiled, roasts, and medium-seasoned cheeses.
Recommended glass
Balloon
Share Product