ACINO D'ORO CHIANTI CLASSICO RISERVA DOCG
Chianti Classico Riserva DOCG Gallo Nero
Chianti is a well-known wine and one of the main symbols  of the great Italian winemaking tradition. With the trademark  Acino d'Oro, Bottega offers a niche product which satisfies  even the most demanding palates.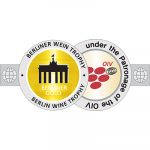 Chianti (Tuscany) - Italy
Bottles per carton: 6
Cartons per pallet: 100
Bottle weight (gross): 1,35 Kg
Bottle size: 7 x 31.7 x 7 cm
Carton weight (gross): 8.5 Kg
Carton dimensions: 32.5 x 24 x 16 cm
ABV: 13,5%
Sugar, g/l: <2
Total Acidity, g/l: 5,00-6,50
Organoleptic Characteristics
Color and Appearance
Intense ruby red with garnet tinges.
Bouquet
Fine but complex and intense bouquet, starting with floral notes (mainly violet), developing into ripe fruity and vanilla bean notes, to finish with balsamic notes and hints of licorice.
Taste
Captivating, soft and velvety, it is soft and elegant on the palate, rich in noble tannins, with a high persistence to taste and a pleasant final smoothness.
Serving Temperature
16-18° C
Serving Suggestions
Perfect with red meat roasts, game and great cheeses (above all, seasoned pecorino).

Recommended glass
Balloon
Share Product