Vino dei Poeti Ancestral Spumante
Brut Nature Sparkling Wine
The term "ancestral" refers to an ancient and traditional technique that dates way back and has been passed down through generations to the present day. Ancestral Bottega is the product of painstaking research which has brought to light artisanal winemaking techniques and the "legacy of olden times". It is a sparkling wine with hardly any sugar, made using this unique wine-making technique which was developed back when the seasons dictated product evolution, well before the onset of modern technology. A wine characterized by almost no residual sugar and a strong and authentic flavor thanks to its humble roots.
This wine is made using carefully selected Glera grapes and a small percentage of Moscato grapes. Glera grapes are grown in suitable alluvial soil that is clay-rich and medium-textured.
The mild climate and quite regular rainfall favor the ripening process and allow for optimal acid balance and levels of sugar.
Moscato grapes, on the other hand, grow in a hilly area created by the sedimentation of rocks and materials from the seabed and by volcanic eruptions. These are alkaline soils that favor the production of grapes with high acidity and that have a good draining structure and are full of minerals and micro-nutrients. The climate is temperate, with mild winters and warm, dry summers. The hilly landscape guarantees good changes in temperature that give the wine unmistakeable organoleptic properties.
Veneto (Treviso and Padua)
Bottles per carton: 6
Cartons per pallet: 80
Bottle weight (gross): 1.48 Kg
Bottle size: 9.4 x 31.5 x 9.4 cm
Carton weight (gross): 9.2 Kg
Carton dimensions: 29.5 x 32 x 20 cm
Organoleptic Characteristics
Color and Appearance
Slightly cloudy, straw yellow in colour and with an evanescent froth.
Bouquet
Fragrant and characteristic, this wine's bouquet opens with hints of fruits, with apple and pear standing out. As the months go by, this then develops into more complex aromas of yeast and bread crusts.
Taste
Dry yet smooth at the same time, this wine has well-balanced acidity and a remarkably persistent flavor.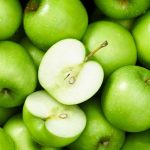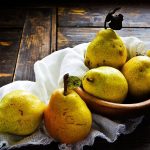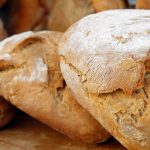 Serving Temperature
4/5 °C
Serving Suggestions
There are two different ways to enjoy this product:
> cloudy, in which case at the time of serving, the waiter can carry out a remuage which will cause the yeast to be suspended again, or
> transparent, if you're careful not to shake it - in this way, the yeast remains at the bottom of the bottle and can then be served separately in a small grappa glass or can be added to the wine, to taste.
An excellent aperitif, this wine offers an eclectic mix of food pairings. It is particularly well-suited to starters (such as battered vegetables), fish first courses (especially seafood-based dishes), vegetables and fish, especially if baked in the oven.

Recommended glass
Flute
Share Product