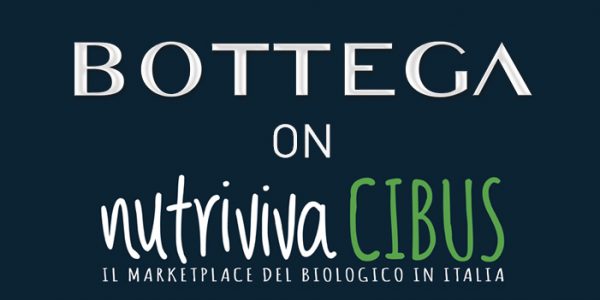 Bottega organic products on Nutriviva
3 November 2020
Bottega enters the Nutriviva portal, the first online shop in Italy entirely dedicated to the sale of organic products.
The range of listed products includes Bottega Prosecco DOC Bio and our organic liqueurs: Limoncino, Ginger Liqueur and Alexander Vodka. To complete the range there are also Bottega products of the Gourmet line: the Organic Extra Virgin Olive Oil, produced using only and exclusively Italian olives, obtained from Organic Farming in Central Italy and the Bottega Organic Balsamic Vinegar of Modena, which comes exclusively from the skillful blend of organic wine vinegar and organic must and neither preservatives nor colorants are used in its production.
The platform is also supported by a blog, in which various recipes using the products on display are proposed.