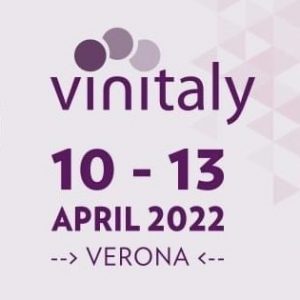 VINITALY INTERNATIONAL WINE AND SPIRITS EXHIBITION 2022 IS BACK
23 March 2022
After a two-year stop, the much-awaited appointment with Vinitaly International Exhibition of Wine and Spirits is back.
The 2022 edition will be held 10-13 April 2022 and will see the participation of over 4000 Italian and international exhibitors from more than 140 countries. It will be an opportunity to examine market trends, meet buyers and share ideas and opinions.
Guided tastings, walk-arounds, workshops, seminars and B2B events will alternate. The theme areas will once again include Mixology, where top-level Italian bartenders will be present. Vinitaly and the city, on the other hand, is the off-show dedicated to wine lovers. This year's edition will not only be in attendance. There will be a series of virtual events, also on-demand, that can be accessed from the vinitalyPlus platform.
A great return for one of the most important international trade fairs in the sector, in which Bottega will participate with a wide range of its products. From Prosecco DOC with Bottega Gold and Stardust, to Prosecco DOCG Rive, up to Rose Gold, Diamond and Miabi sparkling wines. The still whites will include Sauvignon IGT Trevenezie and Pinot Grigio Venezia DOC, while the reds will include the great wines of Valpollicella and Tuscany. Then there will be the grappas, including the Fumé aged grappa and the Vapore grappas, Gianduia and Pistachio creams and fruity liqueurs such as Limoncino. Finally, there will also be the coppery bottle of Bacûr Gin in different formats, Vermouth and Bitter.
We look forward to seeing you in Hall 5 – Stand C7.